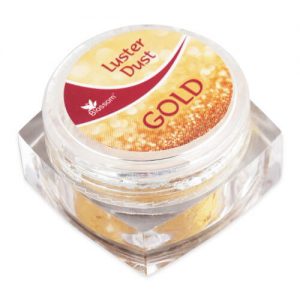 Luster Dust – Golden
₹170.00
This lovely lustre dust colour will add the extra WOW factor to you creation, add sparkle and shine to your cake decoration. This shining Luster is tasteless and completely edible .
How can you use Luster Dust ?
Luster dust can simply be brushed onto molded candies, fondant, and gum paste with a dry brush.  To use as a paint, mix with a clear alcohol, then paint your items.
Package quantity- 4GMs
Colour – Golden